Bill's Book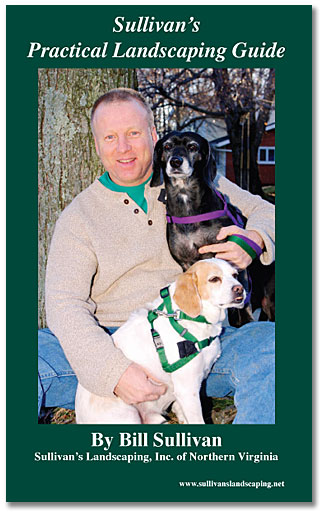 In November of 2007, I began to write my first book. It was published the next year. The title—Sullivan's Practical Landscaping Guide is a down-to-earth tool for gardeners and landscape contractors.
Chapters are listed alphabetically. Each one is concise and some contain graphics. All the information came from a) five years of classes I took through the U.S. Department of Agriculture Graduate School in Washington, D.C. and b) my years of experience (now, 30) as a landscape contractor. I just don't supervise but create designs and install the plants. So, I know what lives and what doesn't. And I know which specimens like sun and which ones prefer shade.
I love to write. So, eight years later, I wrote another book—this one on the founding of the New York Mets baseball team. It's titled Long Before the Miracle, the Making of the New York Mets. The prologue of my book won a national award from the Society of American Baseball Research (SABR). In 2016, the National Baseball Hall of Fame in Cooperstown, NY invited me to participate in its "Summer Author Series," where I gave a lecture and signed my book for guests. You may preview the book on Amazon.
If you'd like a complimentary copy of either book, email me and I will sign one for you. My email is: billsullivan41@gmail.com