About Us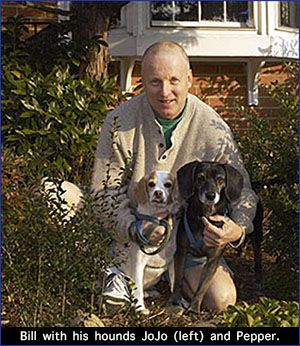 Bill with his hounds JoJo, left and Pepper.
Sullivan's Landscaping, Inc. holds a certificate in Landscape Design from the United States Department of Agriculture Graduate School in Washington, D.C. The program requires completion of 12 semester courses examining trees, shrubs, ground covers and perennials. The landscape design curriculum includes low-maintenance, xeriscape, bayscape, shade and patio gardening. Courses are taught at the United States National Arboretum, a "working classroom" for USDA's landscape design and horticulture curriculums.
Sullivan's began in 1992 as a part-time endeavor and evolved to a full-time contractor capacity in 1996. In 2005, the company became an S Corporation. Licensed and insured, SLI serves customers in Northern Virginia in single-family, town home and condominium venues. SLI will consult with property managers for corporate landscaping installations. SLI installs makeover landscapes, accents existing gardens and offers year-round maintenance programs. Based on customer demand, SLI specializes in low maintenance landscapes.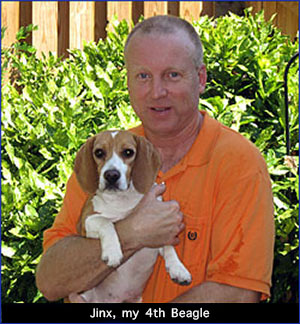 Jinx, the newest addition to
the Sullivan family.
Sullivan's provides free, written estimates, including pricing for labor, materials (plants, soils and mulch), supply deliveries and industrial haul fees. Customer references are available on request. With prior arrangement, customers may view SLI landscapes.
Sullivan's personally chooses every tree, shrub and ground cover it installs. There is no "mark-up" on plants. We charge customers the retail price at the nursery.